Via Roma 17
Trieste 34132
ITALY
info@branland.info
Via Grillo 61
Messina 98123
ITALY
f.misculin@brandland.info
Kanagawa-ken, Sagamihara-shi,
Minami-Ku, 6-20, 5-107
Sagamiono 252-0303
JAPAN
sales@branland.info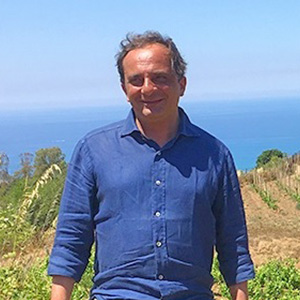 Dr G. Sabbatino
CEO
Gianfranco discovered the world of wine by chance, or perhaps it was fate, more then 20 years ago with a sicilian Winery in the Eolian Islands where he was in charge of management and export.
Wine industry was a thousand miles away from his own profession of accountant but his professional wine experience grew, eventually turning into a passion, into a dream that finally became concrete a few years ago when he founded his own Winery in 2008, Le Casematte, and joined Brandland in 2011.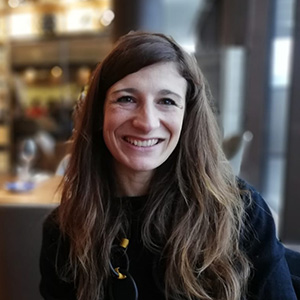 Ms. Francesca Misculin
General Manager
Her experience is closely linked to Asia and the world of wine. Her family owns a Winery in Piedmont producing Gavi Docg and Barbera. Here she approached for the first time the wine world starting from the harvest.
In 2008 she graduated with honours at the Ca' Foscari University Languages and Economic-legal Institutions of Eastern Asia with specialization in Japan and China. She deepened her international experience studying at the University of Jussieux in France and working at the Italian Chamber of Commerce in London and finally she arrived in Japan in 2008 working for Brandland at the Tokyo office until 2010. Since 2010 she is based in Trieste, attending continuously wine events in Asia and Europe.
She is Sommelier since 2013 and in 2014 she followed the Level 3 WSET in Udine.
Francesca is in charge of Hong Kong, Indonesia, Vietnam, Thailand, Cambodia and Myanmar markets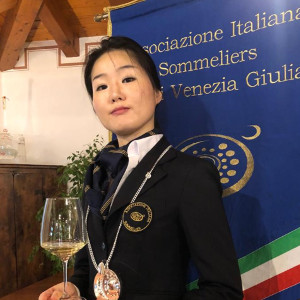 Ms. Tara Deul Jang
Export Manager
Right out of university in Seoul, Tara joined Benetton Korea as a designer. After that, she stayed in New York to see the wider world and she lived in Shanghai.
These experiences in the global metropolitan cities were indeed the foundations of her cosmopolitan outlook and open mind.
Purely by chance, she was learning to make a classic mosaic art in a small town in northern Italy and fascinated by its traditional wine and culinary culture there.
Eventually, she completed entire 3 levels of sommelier diploma courses at Associazione Italiana Sommelier over three years, in sequence, passed qualifying examinations.
This paves the way for her to be in active at AIS as an authorized sommelier.
Il 2020 she joined Brandland team, in charge of Korean Market.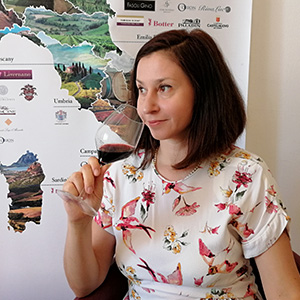 Ms. Gemma Dambrosi
Export Manager
Her love for China started very early. After graduating in Chinese Language and Literature at Ca' Foscari University of Venice, she lived and worked in China for four years with the aim of making Italian culture known to the Chinese and vice versa.
In 2008 she undertook a Master in Logistics Promotion at Trieste University that lead her to work for the Port Authority of Trieste and as external researcher in the Italian Trade Commission in Shanghai. Later she worked at Shanghai World Expo 2010, being chief responsible of the logistics for the Italian Pavillon.
In the following two years she worked between Milan and Shanghai as logistics supervisor for fine-arts exhibitions and then she decided to move back to her hometown Trieste to become a mother.
Surprisingly in Trieste she found a company that was so tied to Asia that she would have never expected: Brandland! A small but extremely dynamic business reality, with young and very skilled management and staff.
Brandland has a dream: being a bridge between Italy and Asia. And that was her own dream, so since then she joined the team taking care of the China Market.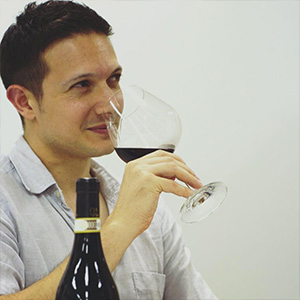 Mr. Dario Bergamini
Export Manager
After completing studies in Oriental Languages and Civilisations at Ca'Foscari University of Venice, Dario went to the Tokyo University of Foreign Studies for a one year exchange program through which he became proficient in the Japanese language.
Upon returning to Italy he had his first job in the wine industry working for a very well known producer in the Chianti Classico region. This experience in the setting of the Tuscan rolling hills bolstered his great passion for wine. This thirst for knowledge led him to undertake studies through The Wine and Spirit Education Trust then graduate with a Level 4 Diploma in 2014 in Hk. Furthering his commitment to wine he also passed the Certified Sommelier examination set by the Court of Master Sommeliers in April 2018.
After the experience in Tuscany he moved back to Japan, where he currently lives with his family. Following several years of cooperation with a Japanese importer of Italian wines he eventually joined the Brandland team in January 2019.
Dario is in charge of Japanese and Korean markets